Normandale Slip Retaining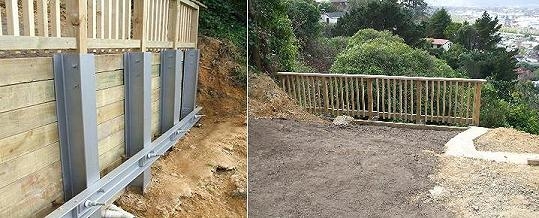 Repair of a large steep slip in the Western Hutt hills which had undermined an existing house.

The work combined a high steel section retaining wall tied at the top with anchors to a concrete deadman along with concrete piles to protect the house and associated drainage works.

The solution reinstated the lawn, provided a fence for safety and protected the house from future damage.